Regular price
$499.00
Sale price
$399.00
Unit price
per
Sale
Sold out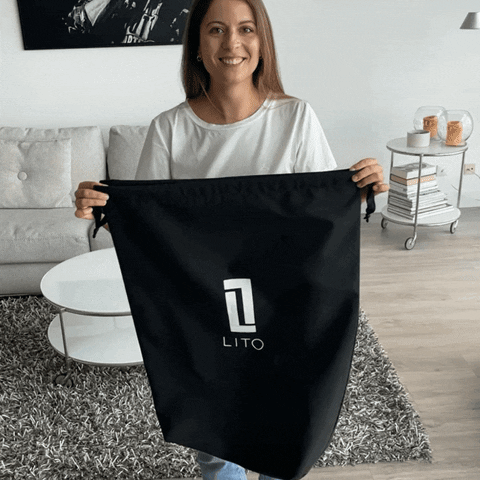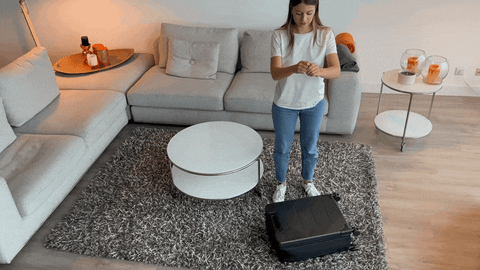 You can check LITO at the airport with no problem - or also jump on it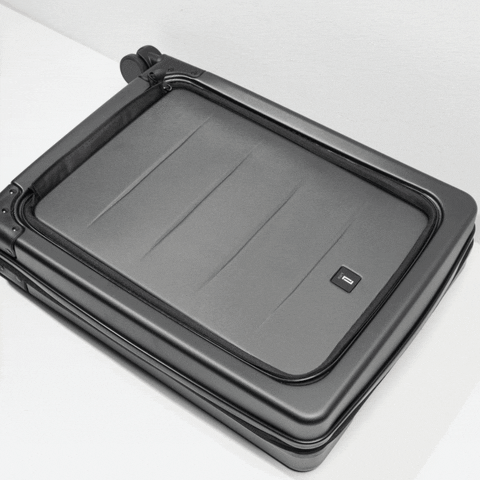 LITO's patent-pending internal folding mechanism showcase
Traveling with the first LITO in the world in July 2021 - Tuscany, Italy.

LITO is the foldable suitcase that helps you save 2.5x storage space, made from 50 plastic bottles. Less space, less waste. 
With every LITO you prevent 5.1 lbs (2.3 kg) of PET plastic ending up in the ocean.
"The first suitcase brand that helps save space in everyone's closet" MarketWatch AB Digital
Resistance to pressure
Internal panels folding system


Wondering where to store your bulky suitcase?
Stay organized with LITO – the revolutionary suitcase with a patent pending folding mechanism to save you 2.5x more storage space.
We developed LITO's unique folding mechanism to be durable, lightweight and simple to use thanks to its 4 internal folding panels. The unique mix of hard and soft shell allow LITO to resist high pressure when checked-in at the airport.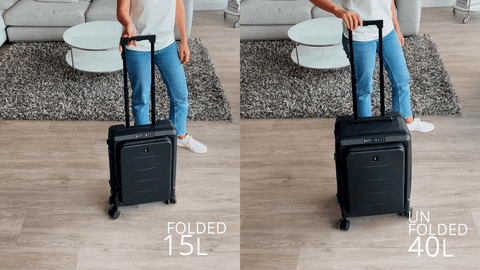 Leave your heavy goods at the hotel and use LITO for your daily trips while still packing your laptop and smaller items!

Ride smoothly thanks to four 360″ wheels designed to resist impact.
Worried to lose your investment in LITO due to breakage? LITO comes with a lifetime warranty to protect your investment. This is how much we trust our product. Our warranty is valid in the following cases:
Cracks or breaks in the shell
Wheels, handles, or telescoping handles that break off and are no longer usable
Zippers that can no longer be opened or closed
Fabric tears that render front pocket or side fabric non-functional
If eligible you will get LITO 100% repaired or replaced + a 10% OFF your next purchase on our e-commerce store.
LITO's pre-launch campaign in February 2021 - London, United Kingdom
High carry-on capacity (40Liters - 8.8 Gallons)
Sleek design


Do you have everything you need for your next trip?
We designed LITO to be slim, yet spacious – optimizing available space in everything we do.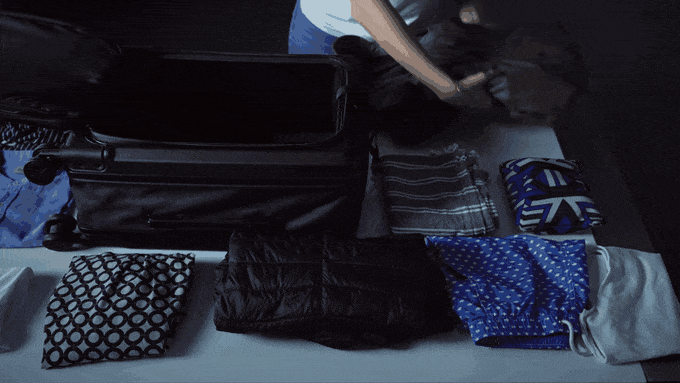 You can pack up to 40 Liters in LITO carry-on and 70 Liters in LITO check-in, plus the extra front pocket.
15.6" Laptop pocket
1-click TSA omni opening


Struggling to access your items while traveling?
Thanks to the wide front pocket, LITO fits up to 15.6″ laptops. Get easy access to your personal items whenever you need with a TSA lock securing both the front and the main pocket.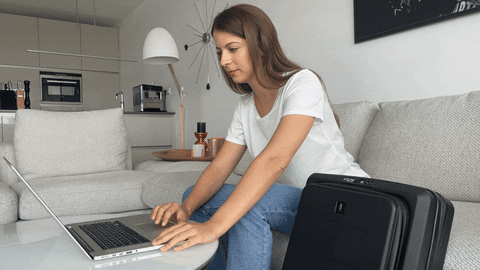 NFC Smart Features
For every LITO pledged on Indiegogo you can add an NFC tag to make you pioneer LITO's smart features and connect to our digital ecosystem. Smart feature developed may include:  
1)Flight finder  
2)Video instructions  
3)Special offers for LITO owners 
4)Unique product identification 
5)...and more - let us surprise you!


FULL SPECS
Narrow space storage
Internal panels folding system
Reflective anthracite texture easy to spot at the airport
High carry-on capacity when expanded (40Liters - 8.8 Gallons)
360' Reinforced wheels
15.6" Laptop pocket
1-click TSA omni opening​
100% recycled PET plastic shell
Dimensions Carry-on: 21.3" x 14.6" x 5.9" [9.8" unfolded] /  54 cm x 37 cm x 15 cm [25 cm unfolded]
Dimensions Check-in: 25.2" x 17.3" x 5.9" [11" unfolded]  / 64 cm x 44 cm x 15 cm [28 cm unfolded]
Weight Carry-on: 7.7 lbs (3.4 kg)
Weight Check-in: 9.7 lbs (4.3 kg)
Waterproof, YKK Zippers
110% limited lifetime guarantee
Should you buy a suitcase of a duffle bag? We have reinvented the rules of the game by bringing to you the best of both worlds.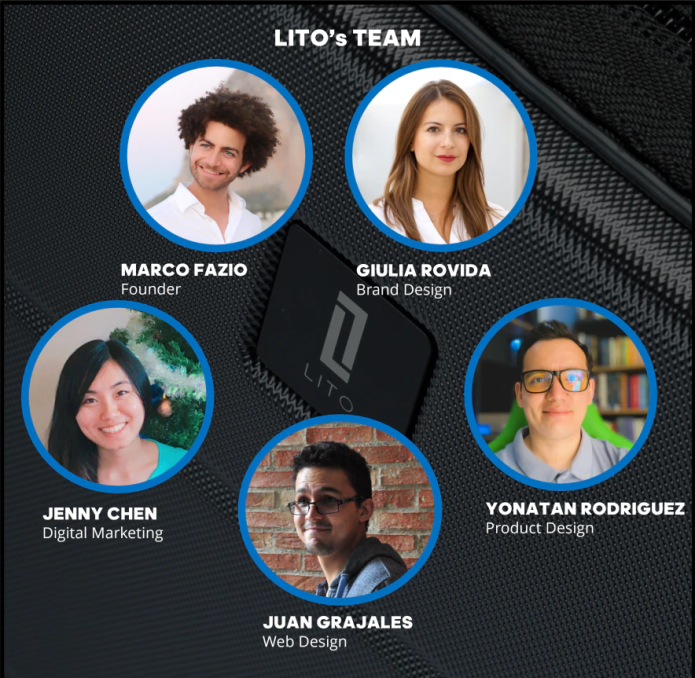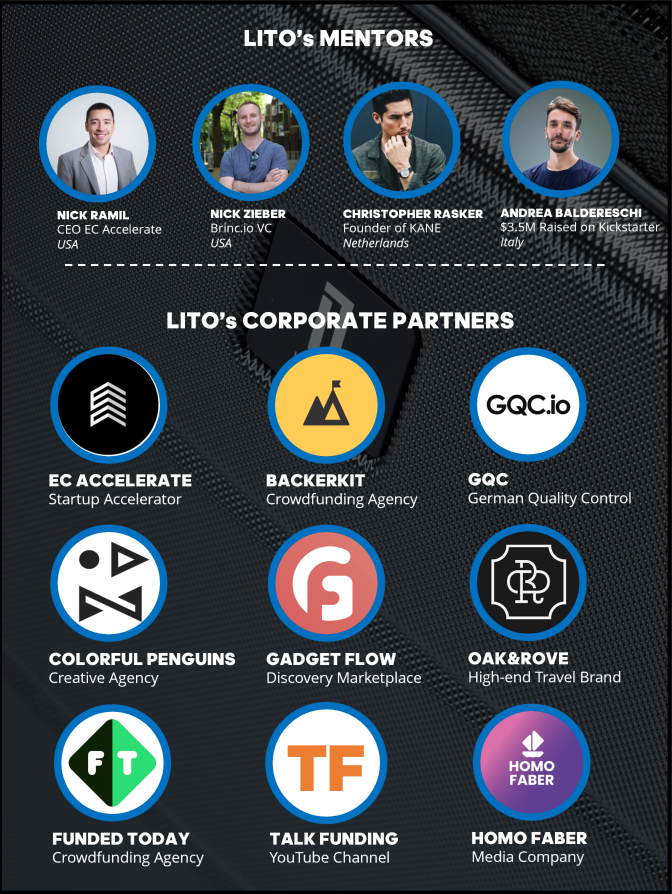 How did we come up with the final design? Simple! We believe in democratic designing. We went through hundreds of video calls, surveys and polls among LITO's community to craft the ultimate suitcase to save space.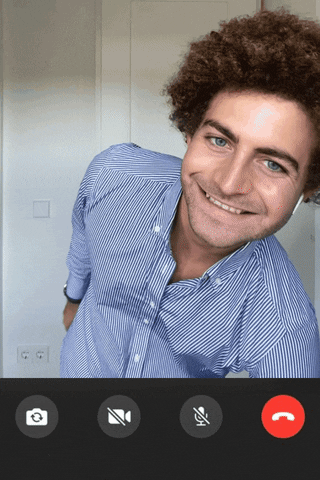 100+ LITOers helped us in the creative process on founder calls
When facing product development decisions we asked LITO's community to vote for the best option to co-create LITO together.
Hey, this is Marco! I created LITO while struggling with personal space while working from home during the pandemic.

My suitcases were all over my studio and I could never find the right place for them.
After years of working for global brands such as adidas and Reebok I have now decided to follow my passion. Suitcases are stored 95% of the time and occupy a lot of space in our closets, as the average person owns 3 suitcases. I founded LITO to help travelers save space and enjoy their living spaces.
Downsizing will be one of the most important trends of the 21st century. Downsizing also allows you to waste less and be more planet-friendly. It also makes people more relaxed and it is good for mental health. This is why we're on a mission to help travelers save space.
Thanks to experts in product design and the help of EC/Brinc start-up accelerators my team was able to create a unique foldable design that is user-friendly, durable and looks great. LITO is the first travel brand that improves not only your travel, but also your stay.
In September 2021, we launched LITO CASE on Kickstarter with $100k+ sold in the first month and hundreds of LITOers owning their own. Now LITO is accessible to everyone.
Just 6 months later, in April 2022, LITO BRANDS was born to create more minimalistic products with compact design for a sustainable future.
Thanks for being part of our story!

Marco Fazio - Founder of LITO BRANDS
Founder shot in the canals near LITO's HQs in September 2021 - Amsterdam, Netherlands
Founder contact: marco@litocase.com


Hear it from our fans:
Watch LITO's early adopters testimonials
View full details
Its different from all the bags I own
Nice but late
Like the product, but it arrived late and I couldn't use it for my trip. Said that I'm really happy with the quality
Small and big
When I saw it I though I couldn't pack much in it, but it's actually quite spacious
Finally ready to travel
I've been stuck at home for 2 years during the pandemic and LITO arrived at the right time! I purchased it on Kickstarter during lockdowns and I'm glad I can now use it for my european trip!